Mr. Number - Caller ID & Spam Protection
9.7.1-6955
No more hassle
If you have the impression that you dialing app doesn't have enough features, then you might want to pay attention to this one. Not that Mr. Number is a fiesta of tools and features, but it has one that is lacking in most phones: call blocking.
Mr. Number Call Block stops your phone from signaling you and rejects the call when coming from a blocked number, but also from reported fraudulent or spamming numbers, similar to an e-mail spam filter. I personally can't test this as I don't get spammed that often, luckily.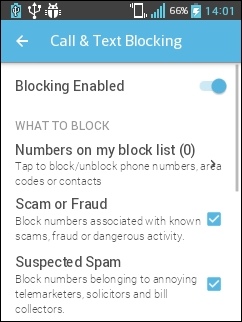 Moreover, you can use Mr. Number to search your contact list and dial yourself, making it a welcome change of scenery for those who like to make phone calls a lot.
---
Add a review
Tell us your experience with
Mr. Number - Caller ID & Spam Protection
9.7.1-6955
RELATED PROGRAMS
Our Recommendations
---
---
---
---